JERHEN INDUSTRIES INSPECTION SERVICES
Our cutting-edge technology and experienced inspection team can provide high-speed dimensional equipment inspection to keep you running at peak efficiency.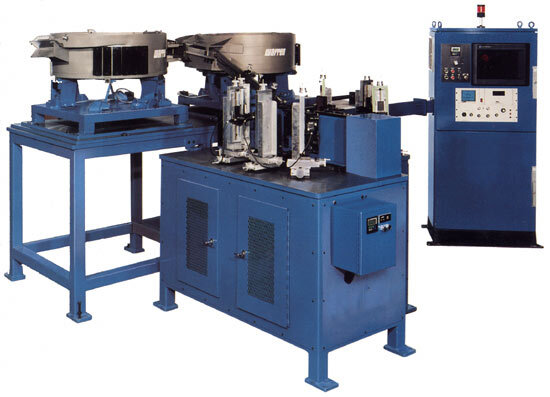 We use our own state-of-the-art, non-contact Warren WI-series vision systems to deliver inspection services that ensure 100% compliance with critical part specifications.

Our vision equipment uses high-resolution video cameras to accurately inspect each part for a variety of physical specifi­cations such as head diameter, head height, shank diameter, thread characteristics, and under head height. We can run single-camera or multi-camera configurations, looking at straight/horizontal views, 90-degree horizontal views, or overhead views. Our technology measures each characteristic of each part as it passes through the system, providing you with a dimensional inspection of each part and complete statistical data on the processed parts.
PARTS FOR WHICH WE OFFER INSPECTION SERVICES INCLUDE:
Machine Screws
Tapping Screws
Bolts
Double-Ends Studs
Collarless Studs
Sems Screws
Keps Nuts
Nuts
Headed Pins
Machine Screw Parts
Unthreaded Specials
Threaded Specials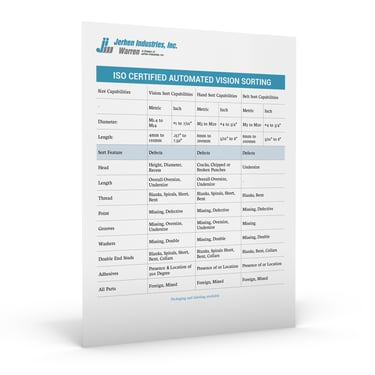 ISO CERTIFIED AUTOMATED VISION SORTING
can our inspection services help you optimize efficiency and performance? complete the form and we'll be in touch soon.