JERHEN INDUSTRIES LINEAR FEED SYSTEMS
Jerhen linear feed systems are specifically designed as an alternative to vibratory feeder bowls. Linear feed systems are ideal for applications where oily parts are being fed, or where part size or other physical characteristics make the use of feeder bowls impractical. Feed systems are quick and simple to set up, and they require minimal maintenance for years of reliable service.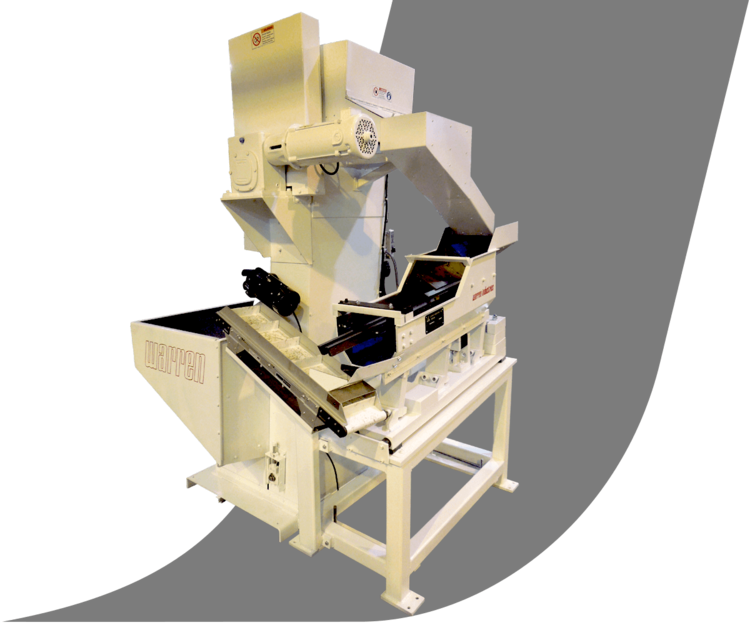 ENGINEERED FOR PERFORMANCE AND LONGEVITY
Jerhen linear feed systems are designed using our exclusive dual axis (horizontal/vertical) feed rail adjustment. This unique design minimizes adjustment time during setup and significantly reduces the need for complex critical adjust­ments. Hardened tool steel running surfaces pro­vide superior resistance to wear during operation, which results in lower cost of ownership over the life of the machine.
FLEXIBILITY AND PORTABILITY
Jerhen linear feed systems are available as stand-alone units or as complete feed system solutions when incorporating a parts loader. Because of their modular design, our systems offer the advantage of portability, allowing the units to be easily moved between two or more manufacturing cells if desired.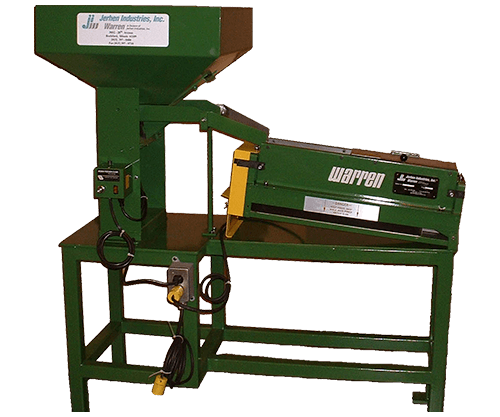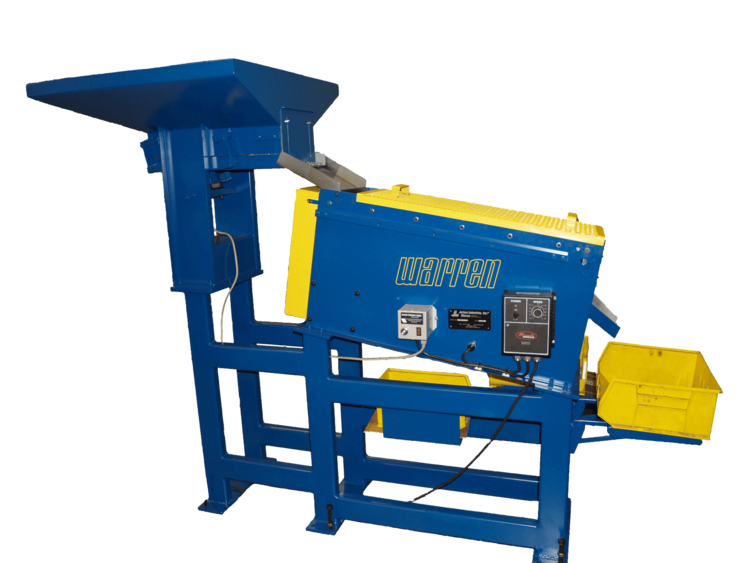 We also offer a full line of auxiliary equipment to help you optimize your manufacturing process and maximize productivity, including:

Stands:
Custom designed and built for your specific requirements and can be retro-fited for specific machine design

Accumulators:
Standard or custom engineered to meet your specific product and manufacturing systems requirements

In-Line Feed Rails:
Ideally suited to applications where equipment design and operation, part configuration, or part feed requirements dictate other than normal feeder bowl location

Hoppers:
Available in a wide variety of sizes (from .6 to 12 cubic feet) and discharge configurations

Sound Enclosures:
State-of-the-art and made from a variety of materials

Tube Feeders:
Specially designed for unique applications
ready to take your manufacturing automation to the next level? complete the form and we'll be in touch soon.