WAREEN SCREW AND SHANK SLOTTERS HELP INCREASE YOUR PRODUCTIVITY
We offer a complete line of heavy-duty slotters designed to meet your manufacturing needs and deliver years of reliable performance in the most demanding applications.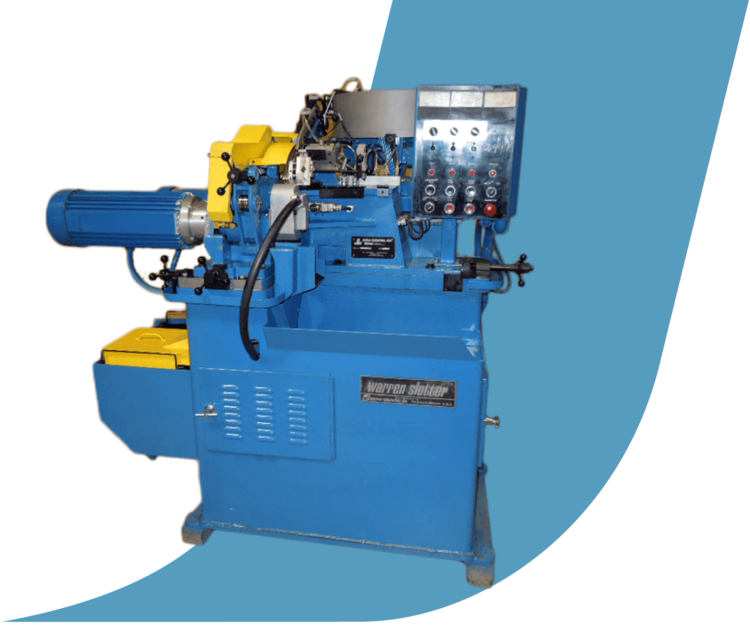 Warren screw slotters incorporate two standard slotting saws. The first saw makes the initial slotting cut in the conventional cutting direction, and the second saw then makes a climb cut in the opposite direction. This ensures a clean, burr-free slot every time. This unique design can slot a wide variety of products.
Warren shank slotters feature an exceptional design that ensures that any part which is improperly positioned in the carrying dial will be discharged before clamping to eliminate problems at the slotting station.
THESE SHANK SLOTTERS FEATURE:
Patented guide rail entry gate
Patented turret head clamping system
Positive part location
ready to take your manufacturing automation to the next level? complete the form and we'll be in contact soon.